Your local bookstore
in Downtown Crystal Lake!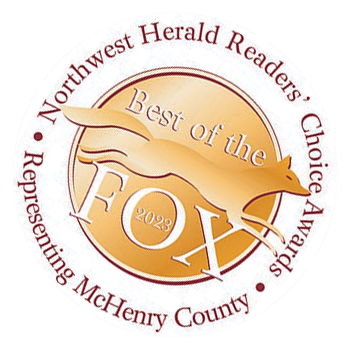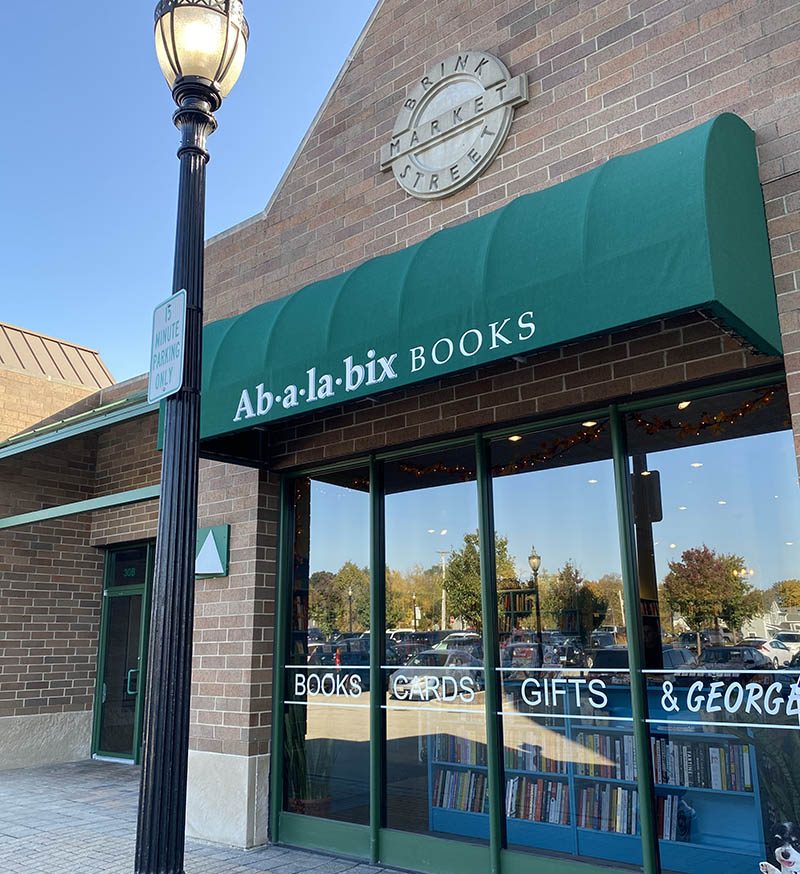 Brink Street Market
Located on the parking lot side of the shopping center.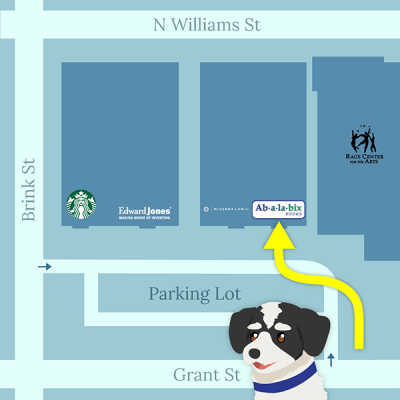 "The SAG-AFTRA Foundation's Daytime Emmy®-nominated and award-winning children's literacy website, Storyline Online®, streams videos featuring celebrated actors reading children's books alongside creatively produced illustrations. Readers include Oprah Winfrey, Chris Pine, Kristen Bell, Rita Moreno, Viola Davis, Jaime Camil, Kevin Costner, Lily Tomlin, Sarah Silverman, Betty White, Wanda Sykes and dozens more.
Reading aloud to children has been shown to improve reading, writing and communication skills, logical thinking and concentration, and general academic aptitude, as well as inspire a lifelong love of reading. Teachers use Storyline Online in their classrooms, and doctors and nurses play Storyline Online in children's hospitals."
Visit the Storyline Online website. Please enjoy this valuable non-profit's wonderful work and consider making a donation so they can continue reading to millions of children every month. ~Diane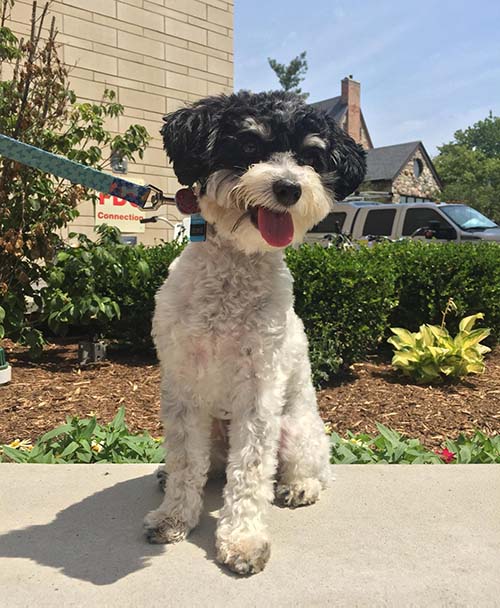 We can't thank you enough!
Our Grand Opening was a huge success and we can't thank our Crystal Lake community enough! Your kind words of gratitude and encouragement for our little bookstore were, and continue to be, amazing and uplifting. As they say, we hope this is the start of a beautiful relationship.
In order to serve you in as many ways as we can, please know that we offer curbside delivery. Whether you placed an order in the store or on the phone with us, we can take payment over the phone and then bring your books out to your car.
And if for some reason you can't make it into the store, like, idk, you live in Florida or something, you can continue to support us by shopping through our page on bookshop.org.
We truly appreciate and value your business and hope that we can be of service for many, many years to come!
Happy reading!
Diane (and George)
It's a Local Thing. It's a Community Thing.
You probably never think about it but when you support a local business you are not just supporting that business, you are also supporting all of the small, local, independent businesses that they support. Small businesses make up over 99% of the businesses in this country and when you support a small business, on average 67 cents of every dollar stays in your community.
Abalabix Books is proud to support the following merchants:
Baldwin Web Design
DowntownCL.org
Ed's Rental
Fastsigns (independently owned and operated)
George Roach & Associates, CPAs
McGrath Printing
Howell's Flooring and More
Men in Paint
The Waggoner Law Firm
We look forward to seeing this list grow and grow as we become an integral part of the Crystal Lake business community.

Abalaba who?
So, no, you're not crazy. "Abalabix" is not a real word. But it is a word that resonates with my family and makes us smile every time we think about it or say it.
When trying to decide what to name my bookstore, I, of course, began by Googling every literary or reading type name that I could think of. One that I almost used, were it not for the copyright of the great Mr. Ray Bradbury, was "Stuff Your Eyes" in reference to a passage in Fahrenheit 451, "Stuff your eyes with wonder. Live as if you'd drop dead in ten seconds. See the world."
Interested in working at Abalabix Books?
Please fill out the Employment Application and we'll be in touch!